September 9, 2021
Call for Papers - BGSU/OSU Annual Student Conference
Image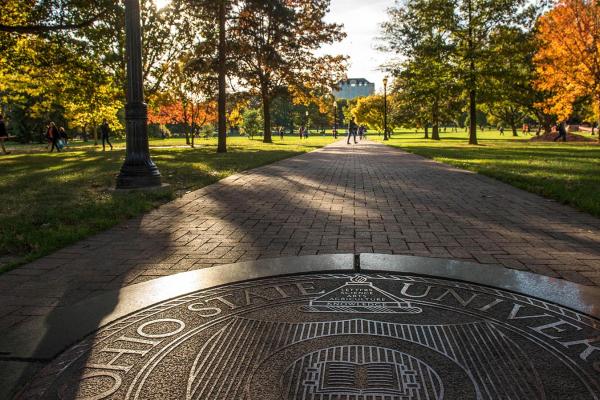 Description
Please save the date for the 15th Annual BGSU/OSU Graduate Student Conference on Population. The conference will be held in-person on Friday, Oct. 29th and hosted by the Ohio State University's Institute for Population Research (IPR) in conjunction with Bowling Green State University's Center for Family and Demographic Research (CFDR).
We welcome and encourage submissions in population-related topics from graduate students in all departments and disciplines. If you have a thesis or a paper in progress, please consider submitting it! This conference is an excellent opportunity to develop your work by exchanging ideas and perspectives with both BGSU and OSU students and faculty. Prospective participants will have a chance to submit their research in either a full oral presentation OR a roundtable.
Students who would like to submit an oral presentation should submit either:
● An extended abstract (3-4 pages that include an abstract, literature review, methods, and at least preliminary findings) or
● A full paper (no more than 30 pages and includes a brief abstract).
Roundtables will consist of short, informal oral presentations (without slides) to the audience at a table, followed by a Q&A and group discussion. These sessions are particularly beneficial for smaller projects or projects in their developmental phases. We believe these roundtables to be particularly beneficial for students in their first and second years. Each roundtable will have at least one advanced graduate student and/or professor from OSU/BGSU. Other participants, even if not presenting, are encouraged to come to these sessions.
Students who would like to participate in a roundtable should submit:
● An extended abstract (3-4 pages that include an abstract, literature review, and methods section - preliminary findings are not necessary but welcomed).
The deadline for submissions is Friday, Oct. 1st, by 11:59 PM EST. To make your submission, please fill out the BGSU/OSU Conference Registration and Submissions Survey. In this survey, you will be asked to indicate your preference (if any) for a full oral presentation or roundtable and be provided with a place to upload your submission. Participants will be notified if their paper was accepted by Oct. 8th and what section and time they will be presenting by Oct. 15th. At least one week before the conference, round table papers will be sent out to fellow round table participants in order to provide constructive feedback.
We look forward to receiving your paper submissions and to an exciting conference! Please let us know if you have any questions regarding the submission process or the conference itself. If you have any questions about attending this conference in-person, please do not hesitate to reach out to IPR's Graduate Student Coordinator (Brandon Moore), who is helping organize this conference (moore.3537@osu.edu).
Please acknowledge we will be following OSU's COVID-19 protocol. This means that everyone who plans on attending (as an audience member or presenter) will be required to be fully vaccinated by October 29th and wear an appropriate face covering during the conference. IPR will be doing its part to provide a safe conference environment by ensuring we have presentation spaces big enough so that everyone can practice social distancing. If you do not feel well or have been exposed to COVID-19, please contact Brandon Moore and do not attend the conference for the safety of others.
We look forward to your submissions and seeing everyone in Columbus!
Brandon Moore Graduate Student Coordinator, OSU/IPR (moore.3537@osu.edu)
Katie Graham and Chris Julian Graduate Student Coordinator, BGSU/CFDR (katgrah@bgsu.edu)(cjulian@bgsu.edu)
---