June 8, 2021
Autumn 2021 IPR Seminar Series Announced! 
Image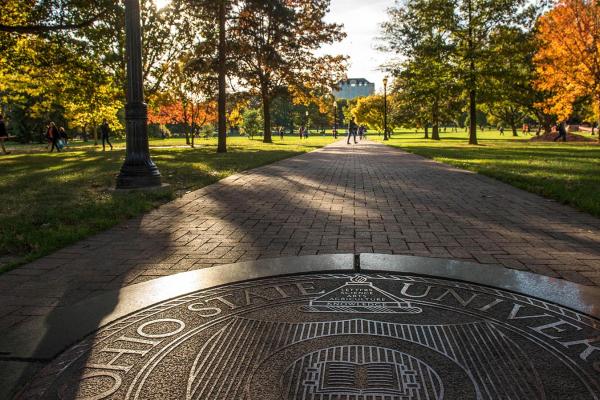 Description
The Institute for Population Research is pleased to announce the Autumn 2021 IPR Seminar Series. The series will continue to be in a virtual format next semester. 
The series will kick off on Aug 31st with an authors-meet-critics event, featuring Richard Settersten (Oregon State), Glen Elder (UNC), Lisa Pearce (UNC), and our own Kristi Williams and Steve Lopez. We will also have a Graduate Student Flash Session on September 7, followed by talks by Elizabeth Frankenberg (UNC, Sep 14), and Susan Yoon and Sarah Schoppe-Sullivan (OSU, Sep 21). The remaining seminars will focus on two recent themes: COVID-19 and gender inequality, with speakers from our campus, the U.S., U.K., and Australia. 
We require registration for the seminar series. The registration link below is new for the 2021-2022 series, so all participants are required to register again. Please note that the same registration confirmation link will be used to access each seminar. You will not receive a unique link for each event. If you have trouble accessing the link, please email Rubright.4@osu.edu. 
Register here for the 2021-2022 IPR Seminar Series: https://osu.zoom.us/meeting/register/tJMqdeuurT4pGtYpugjkDPxlO-EechsTva2w
Please see the full list of seminars below: 
August 31: Authors-Meet-Critics (extended to 75-minute seminar) 
This seminar will discuss the book Living on the Edge.
Authors: Dr. Richard Settersten, Oregon State University, Head of the School of Social and Behavioral Health Sciences, Distinguished Professor and Chair of Human Development and Family Sciences, Dr. Glen Elder, UNC, Odum Distinguished Research Professor of Sociology, & Dr. Lisa Pearce, UNC, Zachary Taylor Smith Distinguished Term Professor of Sociology 
Critics: Dr. Kristi Williams, OSU, Chair and Professor of Sociology & Dr. Steve Lopez, OSU, Associate Professor of Sociology
September 7: Graduate Student Flash Session
September 14: Dr. Elizabeth Frankenberg, UNC, Director of the Carolina Population Center and Cary C. Boshamer Distinguished Professor of Sociology
September 21: Dr. Susan Yoon, OSU, Assistant Professor, College of Social Work, and Dr. Sarah Schoppe-Sullivan, OSU, Professor of Psychology
September 28: Dr. Ashton Verdery, PSU, Associate Professor of Sociology and Demography
(COVID)
October 5: Dr. Kimberly Hoang, University of Chicago, Director of Global Studies and Associate Professor of Sociology
(Gender Inequality)
October 12: Dr. Jennifer Dowd, University of Oxford, Deputy Director of the Leverhulme Centre for Demographic Science and Associate Professor of Demography and Population Health
(COVID)
October 19: Dr. Caitlyn Collins, Washington University in St. Louis, Assistant Professor of Sociology, Dr. Leah Ruppanner, University of Melbourne, Associate Professor of Social and Political Sciences
 (COVID and Gender Inequality)
*this seminar will start at 3:30pm EST
October 26: Dr. Claudia Buchmann, OSU, ASC Distinguished Professor of Sociology
(Gender Inequality)
November 2: Dr. Alexandra Killewald, Harvard University, Professor of Sociology
(Gender Inequality)
November 9: Dr. Rin Reczek,OSU, Associate Professor of Sociology
(Gender Inequality)
November 16: Dr. Julianna Nemeth, OSU, Assistant Professor, Health Behavior and Health Promotion, and Dr. Tasleem Padamsee, OSU, Assistant Professor, Health Services Management and Policy
(COVID)
---