Image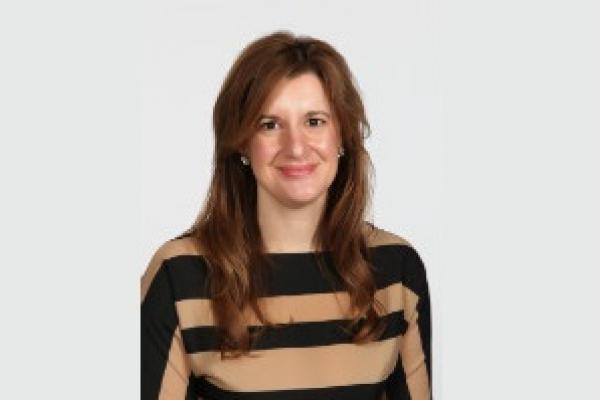 September 10, 2019
12:30PM - 1:30PM
Location
38 Townshend Hall
Date Range
Add to Calendar
2019-09-10 12:30:00
2019-09-10 13:30:00
IPR Seminar Series - Flash Session featuring IPR Affiliates
IPR kicks off the 2019-2020 seminar series on Tuesday, September 10th  from 12:30-1:30pm with flash sessions featuring OSU affiliates.    Format of the event: Each group will give a 5 minute presentation. Presentations will be followed by poster session Q&A.   Cindy Colen & Amelia Li, Sociology: "The Intergenerational Transmission of Discrimination: Children's Experiences of Unfair Treatment and Their Mother's Health at Midlife" Michelle Johnson-Motoyama, Social Work: "Do State TANF Policies Affect Child Abuse and Neglect?" Kristi Williams (with Brian Finch, USC), Sociology: "Adverse Childhood Experiences, Marital History, and Health at Midlife" Miranda Berrigan & Claire Kamp Dush, Human Development and Family Science: "Attitudes About Women's Work and Childcare in the United States: An Age, Period, Cohort Analysis"
38 Townshend Hall
OSU ASC Drupal 8
ascwebservices@osu.edu
America/New_York
public
Date Range
Add to Calendar
2019-09-10 12:30:00
2019-09-10 13:30:00
IPR Seminar Series - Flash Session featuring IPR Affiliates
IPR kicks off the 2019-2020 seminar series on Tuesday, September 10th  from 12:30-1:30pm with flash sessions featuring OSU affiliates.    Format of the event: Each group will give a 5 minute presentation. Presentations will be followed by poster session Q&A.   Cindy Colen & Amelia Li, Sociology: "The Intergenerational Transmission of Discrimination: Children's Experiences of Unfair Treatment and Their Mother's Health at Midlife" Michelle Johnson-Motoyama, Social Work: "Do State TANF Policies Affect Child Abuse and Neglect?" Kristi Williams (with Brian Finch, USC), Sociology: "Adverse Childhood Experiences, Marital History, and Health at Midlife" Miranda Berrigan & Claire Kamp Dush, Human Development and Family Science: "Attitudes About Women's Work and Childcare in the United States: An Age, Period, Cohort Analysis"
38 Townshend Hall
Institute for Population Research
popcenter@osu.edu
America/New_York
public
Description
IPR kicks off the 2019-2020 seminar series on Tuesday, September 10th  from 12:30-1:30pm with flash sessions featuring OSU affiliates. 
Format of the event: Each group will give a 5 minute presentation. Presentations will be followed by poster session Q&A.
Cindy Colen & Amelia Li, Sociology: "The Intergenerational Transmission of Discrimination: Children's Experiences of Unfair Treatment and Their Mother's Health at Midlife"
Michelle Johnson-Motoyama, Social Work: "Do State TANF Policies Affect Child Abuse and Neglect?"
Kristi Williams (with Brian Finch, USC), Sociology: "Adverse Childhood Experiences, Marital History, and Health at Midlife"
Miranda Berrigan & Claire Kamp Dush, Human Development and Family Science: "Attitudes About Women's Work and Childcare in the United States: An Age, Period, Cohort Analysis"
---