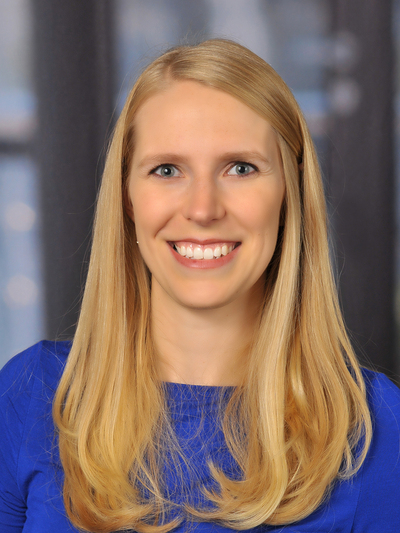 Jennifer Garner
Assistant Professor
Education
PhD., Nutritional Sciences, Cornell University, 2018
Dr. Jennifer Garner is a Registered Dietitian and Assistant Professor of Food and Nutrition Policy. She joined The Ohio State University faculty in fall 2018 as a Discovery Theme hire through the Initiative for Agricultural Transformation (InFACT) focus area. She has dual appointment in the College of Medicine's School of Health and Rehabilitation Science and the John Glenn College of Public Affairs.
Leveraging mixed methods, Dr. Garner evaluates community-based interventions designed to reduce food insecurity and chronic disease risk among low-income families. She is interested in exploring whether current diet and health disparities can be reduced via food assistance programming and policy reform and, more specifically, in understanding the nutritional, health, economic and social impacts – for consumers, farmers and the broader community – of programs designed to connect low-income households to healthy foods via the local food system. 
Dr. Garner's exposure to the interrelated topics of our food system, food access, and nutrition programming began in her hometown – a small farming community in rural Michigan. She attended Central Michigan University on full scholarship and earned a Bachelor of Science in Dietetics, summa cum laude, before matriculating into the combined PhD/RD program in Cornell University's Division of Nutritional Sciences. Her dietetic internship offered opportunities to explore food access and health disparities in both community and clinical settings. As a NIH/NIDDK predoctoral trainee, she gained targeted training in the conduct of translational research via the WHO/Cochrane/Cornell University Summer Institute for Systematic Reviews in Nutrition for Global Policy Making and an internship in Washington D.C. with the National Academies of Science, Engineering, and Medicine's Food and Nutrition Board.   
In addition to conducting research, Dr. Garner serves as Past Chair and Public Health Representative for the Academy of Nutrition and Dietetics' Council on Research and as Chair of the Academy's Research Priorities and Strategies Development Task Force. In 2017, she was awarded Recognized Young Dietitian of the Year by the New York State Academy of Nutrition and Dietetics.  
Dr. Garner looks forward to advancing the science of food and nutrition policy in collaboration with student mentees, interdisciplinary scholars, and a broad array of community partners.
Dr. Garner's seed grant: