Susan Brown, BGSU: The Gray Divorce Revolution: Rising Divorce among Middle-aged and Older Adults, 1990-2009
Tuesday, April 17, 2012 -

12:30pm

-

1:30pm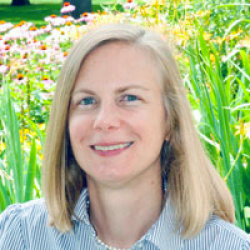 Purpose of the study: Our study documents how the divorce rate among persons ages 50 and older has changed between 1990 and 2009 and identifies the sociodemographic correlates of divorce among today's middle-aged and older adults.
Design and Methods: We used data from the 1990 U.S. Vital Statistics Report and the 2009 American Community Survey (ACS) to examine the change in the divorce rate over time. ACS data were analyzed to determine the sociodemographic correlates of divorce.
Results: The divorce rate among adults ages 50 and older doubled between 1990 and 2009. Roughly 1 in 4 divorces in 2009 occurred to persons ages 50 and older. Sociodemographic factors, including age group, race-ethnicity, education, and the marital biography were associated with the risk of divorce in 2009. The rate of divorce was 2.5 times higher for those in remarriages versus first marriages. And, the divorce rate declined as marital duration rose.
Implications: The traditional focus of gerontological research on widowhood must be expanded to include divorce as another form of marital dissolution. Over 600,000 people ages 50 and older got divorced in 2009, but little is known about the predictors and consequences of divorces that occur during middle and later life.